First-class oysters from île d'Oléron
L'O­lé­ro­naise oys­ters : fla­vor and freshness
Fine L'Oléronaise Oysters
Fine L'Oléronaise oys­ters are rai­sed off the coast of the island of Ile d'Oléron. To keep the fla­vor of these oys­ters consistent all year round, we apply tra­di­tio­nal prac­tices to per­fect­ly time the matu­ring phase with changes in the cli­mate. Pro­du­ced for gene­ral consump­tion, this varie­ty is has a more pro­noun­ced iodine taste than the Fine d'Irlande spe­cies, and a meat yield of 10 – 12%.
Fine d'Irlande "Eire" Oysters
Depen­ding on the sea­son, Fine Eire oys­ters are brought in from bays in Ire­land. They have a slight iodine and mine­ral fla­vor with a meat yield of 10 – 12%. They are grown for gene­ral consumption.
Fine de Claire Marennes Oléron Oysters
Fine de Claire Marennes Olé­ron oys­ters are famous all over the world for their cha­rac­te­ris­tic taste that can only come from this area's ter­roir. They are matu­red for 28 days at a den­si­ty of 3 kg/m2 (6.5 lbs/10.75 sq ft) in our clay ponds cal­led claires, which are fed with seawater.
During this final gro­wing stage, a natu­ral­ly occur­ring microal­gae cal­led "blue navi­cu­la" may make their gil­ls turn green. This stun­ning green tint is a sign of outs­tan­ding flavor.
It took the great skill of our ances­tors to create Ori­gi­nelle de Jea­nine oys­ters. They are bred in clay ponds fed with sea­wa­ter cal­led claires for 4 – 6 months at a very low den­si­ty of one or two oys­ters per m2 (10.75 sq ft). Because they are grown right on the sea floor, they acquire a very unique fla­vor of the ter­roir. A delight for oys­ter connois­seurs, this varie­ty boasts a meat yield of 16 – 17%.
Spé­ciale Com­tesse oys­ters, or Coun­tess Spe­cial in English, are somew­here bet­ween the Fine de Claire and Cuvée Pres­tige spe­cies. With a meat yield of 13 – 15%, this small spe­cial oys­ter is chewy and firm. It finishes with an almond fla­vor that tapers off into notes of iodine. This is a won­der­ful choice for anyone who wants to learn more about spe­cial oys­ter varieties.
Spé­ciale Cuvée Pres­tige is one of our top-of-the-line oys­ters. This extra fle­shy varie­ty has a meat yield of 16 – 17% and ori­gi­nates in the very finest sea beds. It has a mou­th­feel like no other. This sur­pri­sin­gly sweet, plump oys­ter has a very per­sistent fla­vor­ful finish. It is pro­du­ced for the true oys­ter connoisseur.
Raising Oysters in Charente-Maritime
Pro­du­cing super­ior oys­ters takes three years from hat­ching to shucking.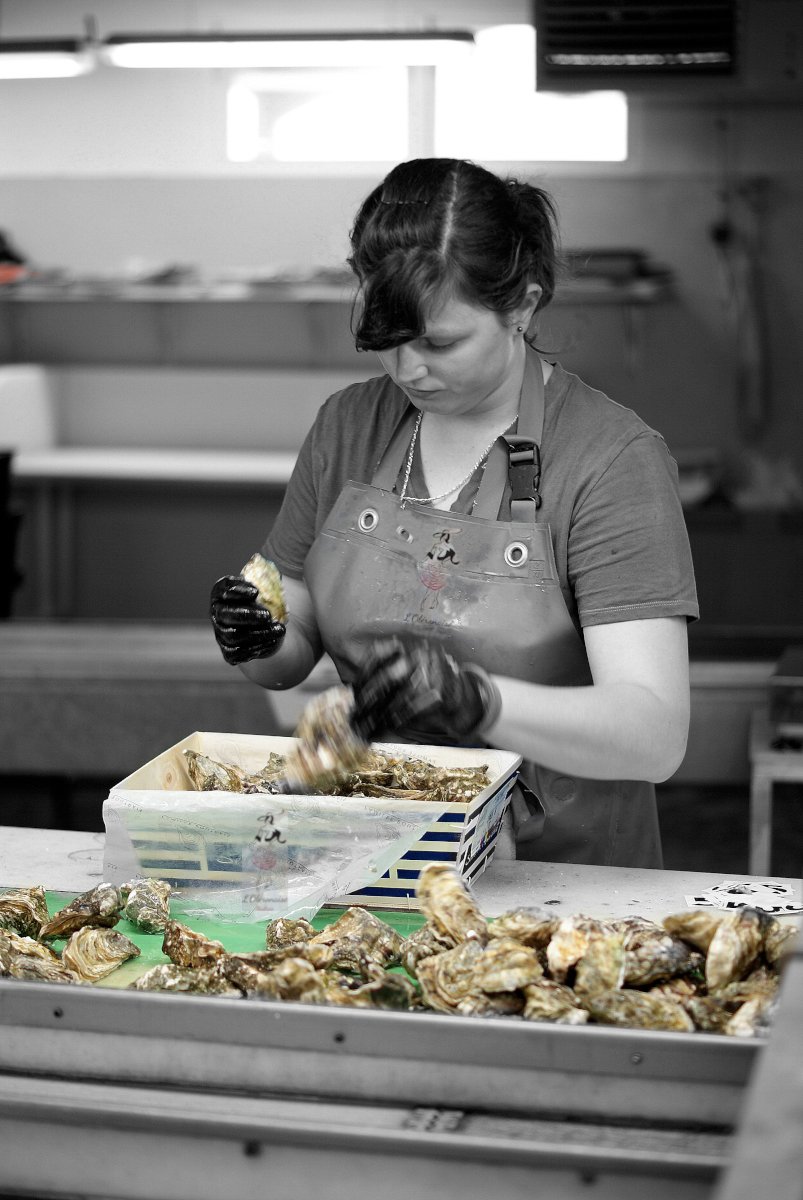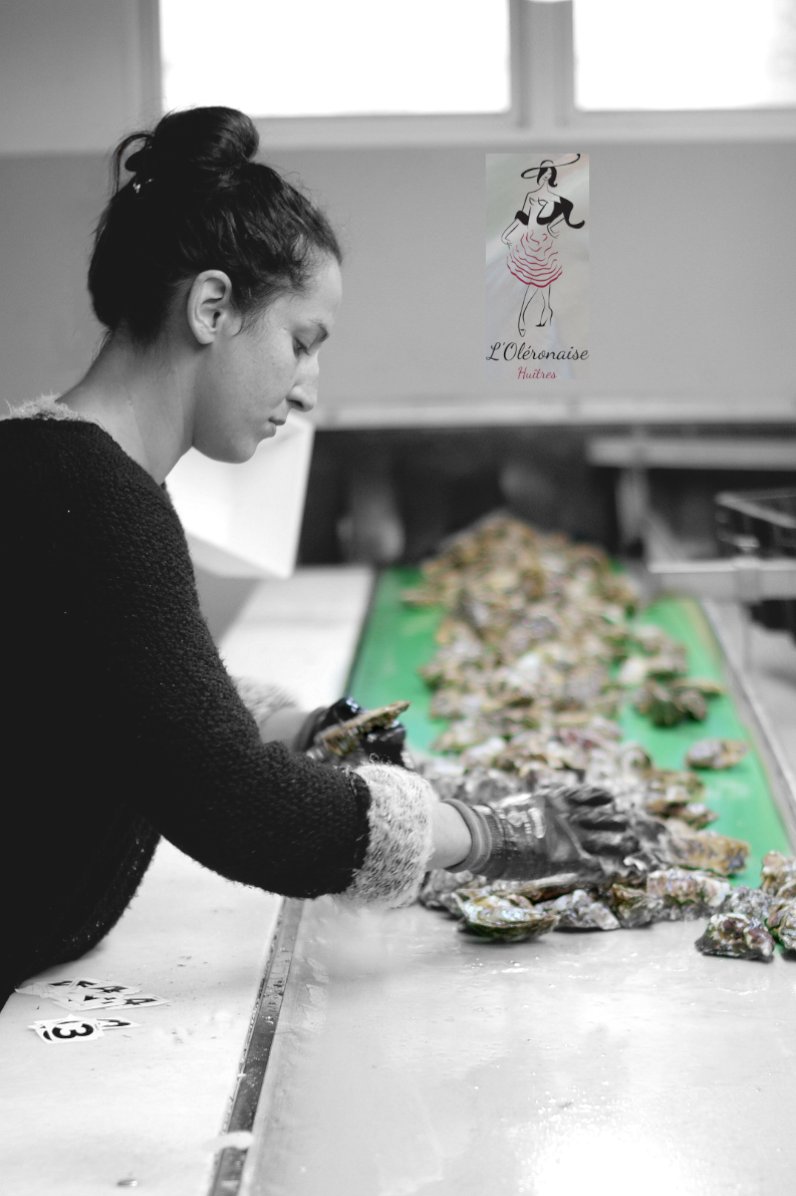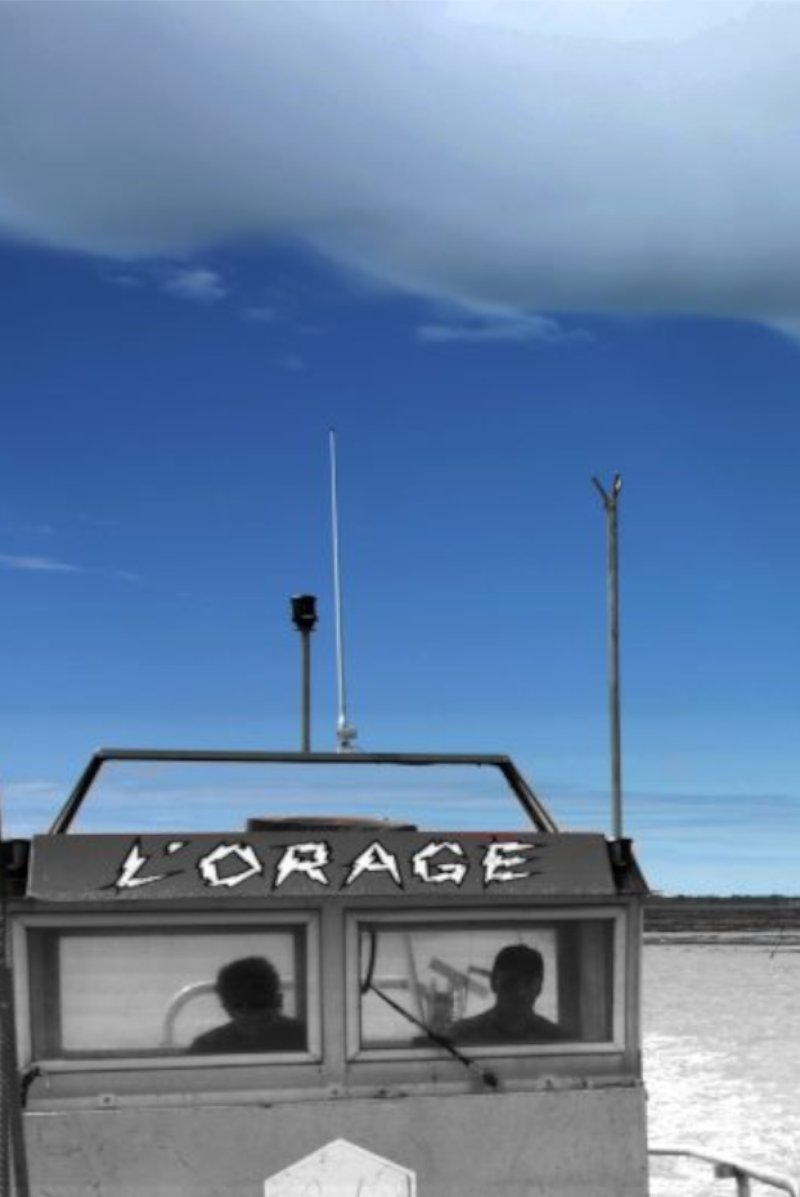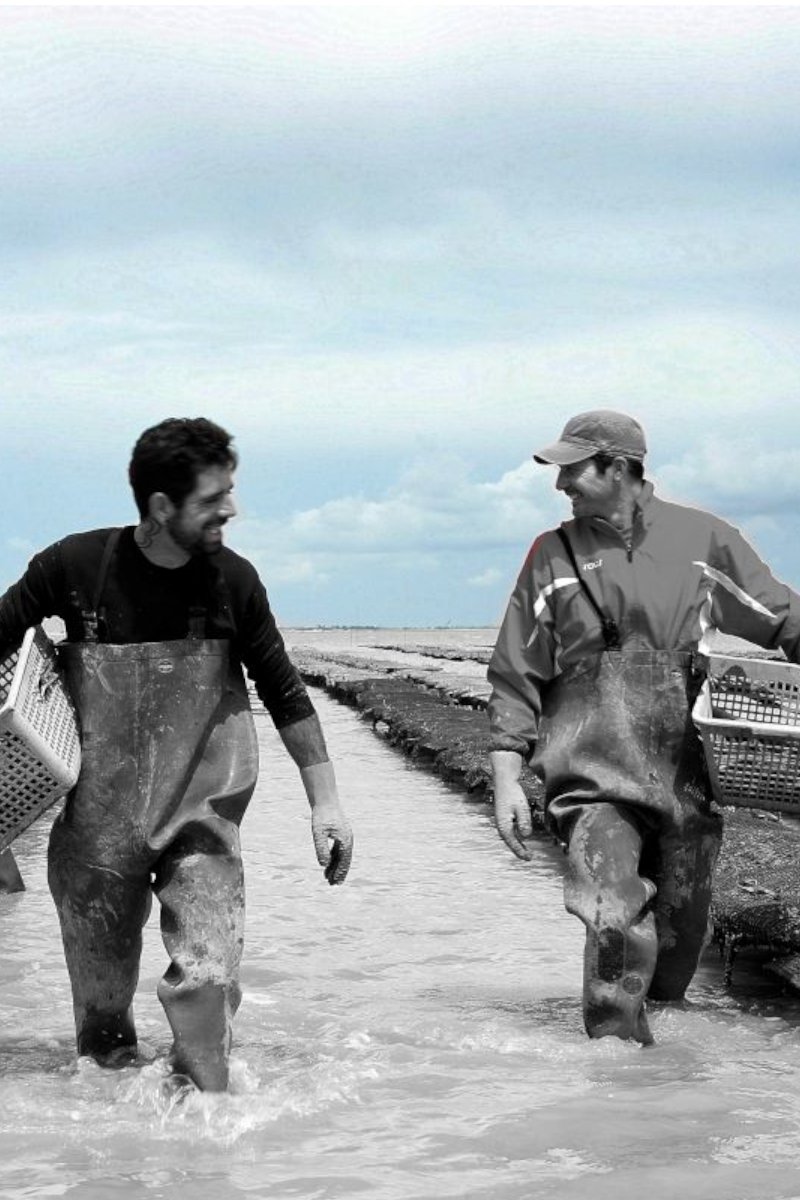 Sum­mer­time is when oys­ter lovers seek out small iodine-kis­sed oys­ters that expert­ly pair with bright, crisp wines. They also want to avoid the season's typi­cal milkiness.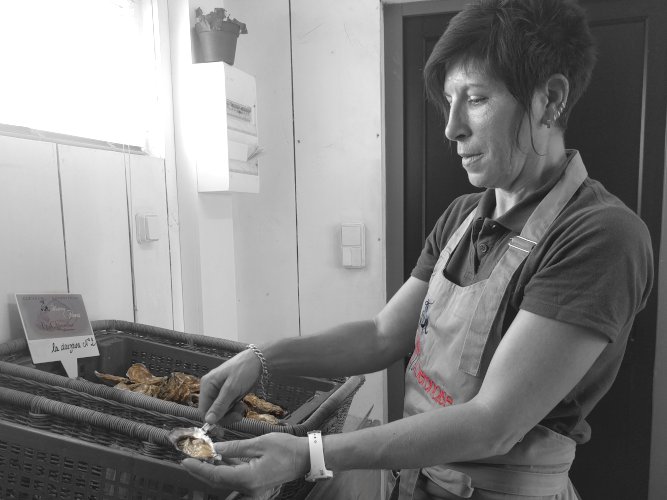 This does not impact the oyster's gene pool at all. Sum­mer oys­ters are not GMO oys­ters — they're actual­ly a cross bet­ween two species.
Oléron Oysters are Hardy and Meaty
After three long years, the oys­ters are sepa­ra­ted by size : No. 5 for the smal­lest and No. 2 for the largest.
Then they are put into shal­low clay ponds cal­led claires until they qua­li­fy for the Fine de Claire designation.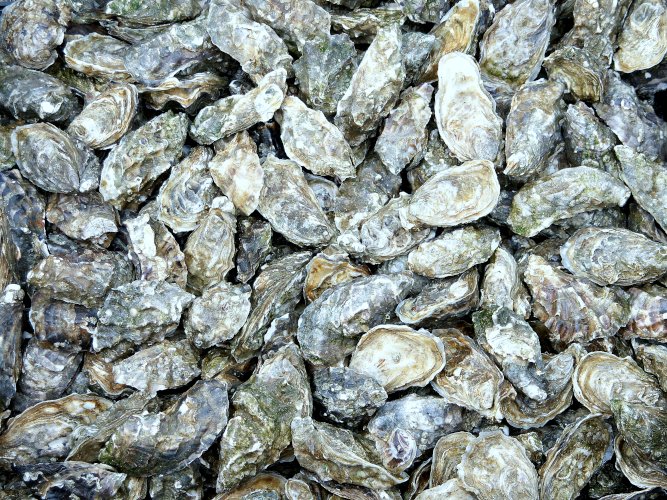 Oys­ters from the Mas­sé Oys­ter Farm are spaw­ned in Janua­ry and mar­ket-rea­dy three years later in September.
They are rai­sed in Brit­ta­ny for the first 18 months, and then finish gro­wing for nine months in the Cha­rente area.
Oys­ter spats are ship­ped to us from Ire­land in Februa­ry. After rai­sing them for nine months, they are put on the mar­ket in October.
Dioxygen, Plankton and Lime
Like we said, we have to rotate the nets to craft a good oys­ter shell. Oys­ters become har­dier year after year. Constant­ly tur­ning over the net bags also keeps too much algae from for­ming. The key is to keep the water flo­wing. Oys­ters grow by get­ting ample room to breathe and feed on plankton.
A lot of mus­sels col­lect in the Marennes Olé­ron sea beds in May and June. This slows down the growth for oys­ters, so we have to conti­nual­ly turn over the net bags.
The more water we can get moving through the pouches, the more food the oys­ters can take in. That's why we begin rai­sing oys­ters in tight 4 mm net pouches. We then move them to pouches with lar­ger ope­nings as the oys­ters conti­nue to grow.
Marennes Oléron Oyster Certifications
To qua­li­fy for the Marennes Olé­ron oys­ter cer­ti­fi­ca­tion, they must be rai­sed on the French Atlan­tic coast­line and be fini­shed in claires in the Marennes Olé­ron Basin. This last stage is cal­led matu­ring the oys­ters. They are also packa­ged in the same area.
Our two varie­ties Fine de Claire Verte and Pousse en Claire have recei­ved the Red Label.
Fine de Claire Verte oys­ters have a unique natu­ral green tinge because they fil­ter in a microal­gae cal­led "blue navi­cu­la." Pousse en Claire oys­ters are a rarer spe­cies with a strong fla­vor that are matu­red for 4 – 8 months.